Decarbonization through Algae Photobioreactors
Carbon Eaters is in a bold journey to help industries achieve their decarbonization goals through the use of microalgae photobioreactors.
Algae is one of the most efficient natural carbon sinks, and our photobioreactors provide the optimal environment for algae to grow and absorb carbon dioxide.
Our solution is scalable, cost-effective, and can be customized to meet the unique needs of your industry.
Algae fueling your journey towards a greener future
At Carbon Eaters, we are committed to reducing carbon emissions and combating climate change.
Our team has developed a working prototype of a microalgae photobioreactor which facilitates microalgae photosynthesis, essentially sequestering carbon dioxide and producing algae biomass.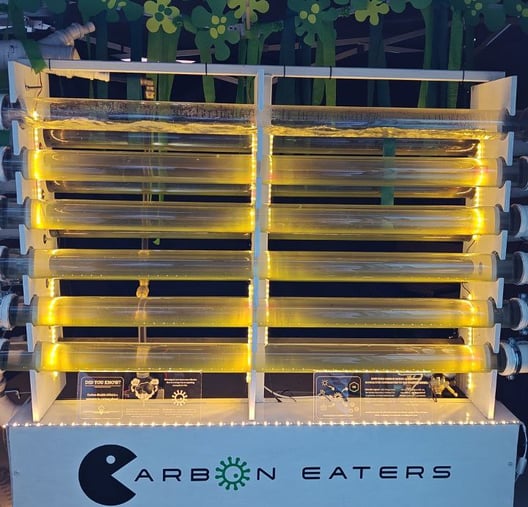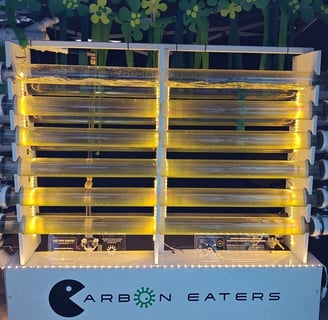 Your loyal decarbonization partner
Industries and energy sector are facing huge pressure to reach decarbonization goals.
Carbon Eaters wants to be your partner and share the pressure to achieve your decarbonization goals.
Our biggest advantage is our scope of net zero carbon loop because of our output, algae biomass which has range of use cases and is regarded as the 'Resource of the Future'.